BOSTON CURSILLO
Cursillo Movement of the Archdiocese of Boston


The Cursillo method aims at helping to transform, in a Christian way, the environments where people live and work through the involvement of "new men and women" who have become such from their encounter with Christ. This is a goal of the three day "little course" on Christianity; in which a team of priests and lay people, supported by the prayer and sacrifices of the movement's other members, communicated the fundamental truths of the Christian faith in an especially "living way."


Pope John Paul II, July 29, 2000

Cursillo Update, July, 2020
Peace, and we hope that this summer finds you and your loved ones in good health. We members of the Secretariat have been praying daily for our community and our mission. Recently we met to discuss our plan for having weekends in the fall. Here is a summary of that discussion:

In answer to the question, should we plan Cursillo weekends for the Fall, there was unanimous consensus that we should not. The single biggest issue is that the safety of team and participants could not be assured. Other reasons include the possible unwillingness of team or candidates to sign up, and revisions to the weekend format to adhere to safety protocols would essentially change the experience so that it would not feel like a Cursillo (no hugging, no singing, no spontaneous group prayer in close proximity in the chapel, not easy to have discussions at 6 feet, no Nocecita or Closing, and so on). •
The Campion Center is currently running virtual events only, and several in person events tentative for the fall. www.campioncenter.org They have not yet made a decision about when they can bring larger outside groups into their community.


Most of our meeting was spent discussing a plan for the fall, including running our own virtual events to support and strengthen our community of faith. We are planning:

Ultreya by Zoom at customary time in September, open to the whole community, including a Reunion for the Spring Women's Weekend.
A morning of prayer and reflection by Zoom in October, following a similar format to the one we did last Fall.

We will continue to meet this summer to finalize plans for these events and additional ones for November and December. The details will be communicated through the prayer line and our website www.bostoncursillo.org. We are very interested in your suggestions, ideas, and assistance, so please feel free to respond back to us by contacting us by email, bostoncursillo@gmail.com. And more important we ask for your prayerful support for our Church and our movement within it to bring others closer to Christ.

The Secretariat is performing a small daily act of palanca for Cursillo. Daily at noon we pray the "Come Holy Spirit" prayer. We invite you to join us in this prayer of invitation to the Holy Spirit to strengthen us on our journey.



Come Holy Spirit, fill the hearts of us your faithful, and kindle in us the fire of your Love.
Send forth your Spirit and we shall be created, and you shall renew the face of the earth.
Let Us Pray
Oh God, who by the light of the Holy Spirit, instructs the hearts of the faithful, Grant that by the same Holy Spirit we may be truly wise and ever rejoice in His consolations, through Christ our Lord. Amen


De Colores,

The Secretariat
Paul Arpino, Bob Bonin, Cathy Bonin, Phil Christiano, Chris Graf, Peggy Higgins, Jane Materazzo, Kathy McGourty, Mary Ann McLaughlin, Fr Bill Murphy, Claire Nicholson, Maribeth Scott, Paul Stanton, Mary Ellen Stanton









Winter Ultreya

January 24, 2020
7:30pm
Our Lady Help of Christians
Newton, MA
Directions to Our Lady Help of Christians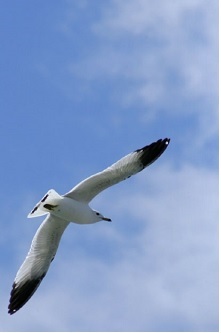 <!––